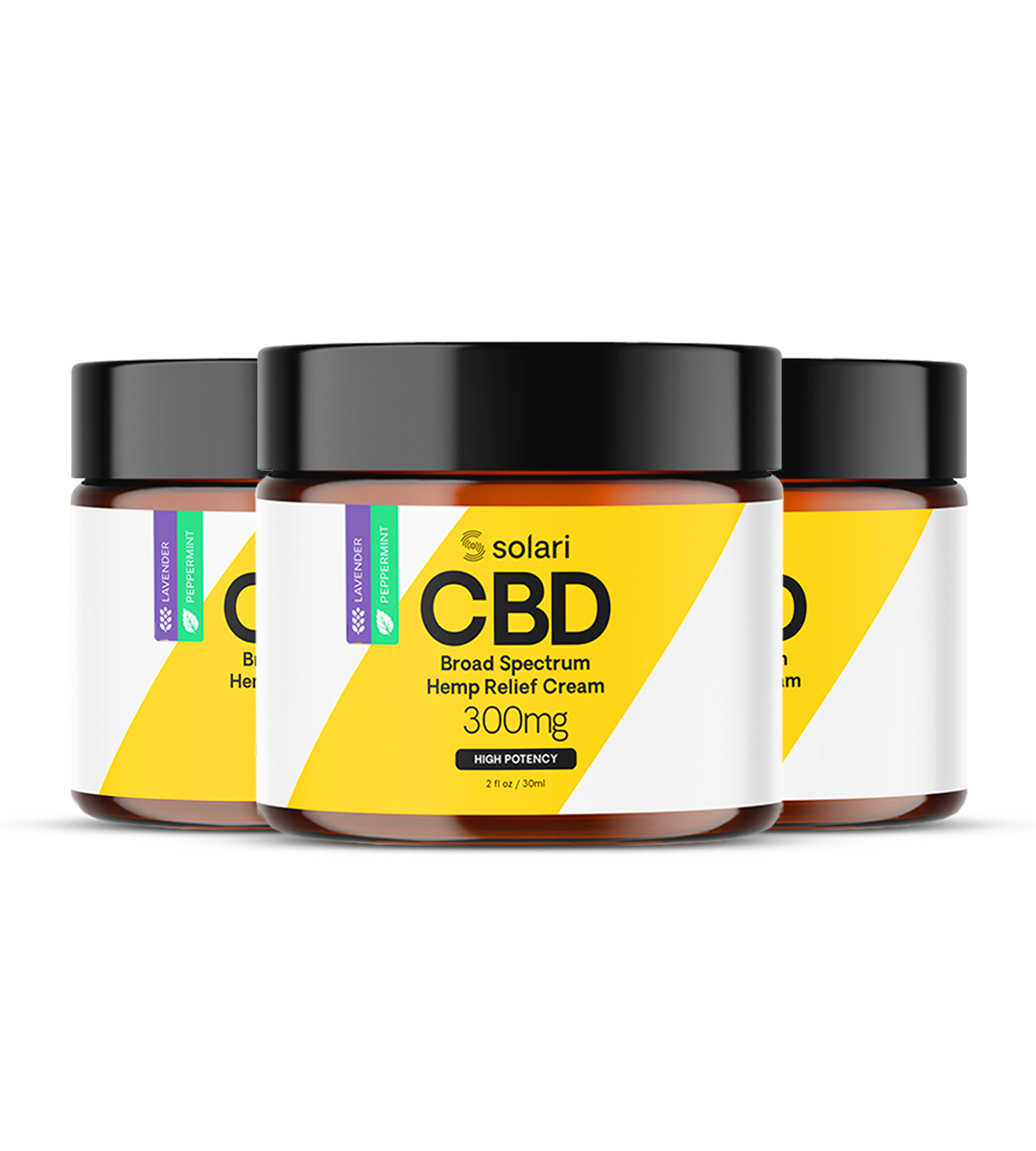 CBD Relief Cream 300mg - Six Pack
Our 300mg Broad Spectrum CBD Relief Cream is perfect for sore hands, muscles, and joints. We infuse our CBD Relief Cream with aloe vera, olive oil, cocoa butter, English lavender, peppermint, and other quality ingredients. The complementary ingredients of peppermint and lavender sooth inflamed skin and relieve muscle tension.
Great for sore or swollen areas
Soothes the skin

Long-lasting relief

Save 10% when you subscribe. 
Key Ingredients: Broad Spectrum Hemp Extract, Aloe Vera Leaf Juice, Olive Oil, Coconut Oil, Emulsifying Wax, Vitamin E (Tocopherol), Cocoa Butter, English Lavender Fragrance Oil, Peppermint Oil, Water.
CBD Relief Cream 300mg - Six Pack